Shifang KonLon Chemical Co., Ltdis aprofessional phosphate chemicals manufacturer. established in August 2002, and locates inthe Industry park of Shifang City,. said "Pearl of Sichuan", which isspecialized in the production of phosphate products entity. In 2009, theChengMian highway connecting into Beijing Avenue passes through the territoryof our city, so it is only 50Kilometersfar away from Chengdu city of China, greatly strengthened the ties with theoutside world.
There are more than 100 employees in ourcompany, and 10 professional titles among them, who making the innovation anddevelopment of enterprises with solid technical guarantee competitive pricesalso improved significantly. There are existing industrial phosphoric acidplant and other potassium, sodium, ammonium three workshops for seriesproducts, in which divided into industrial grade, food grade, feed grade levelfrom total 10 products, its main products are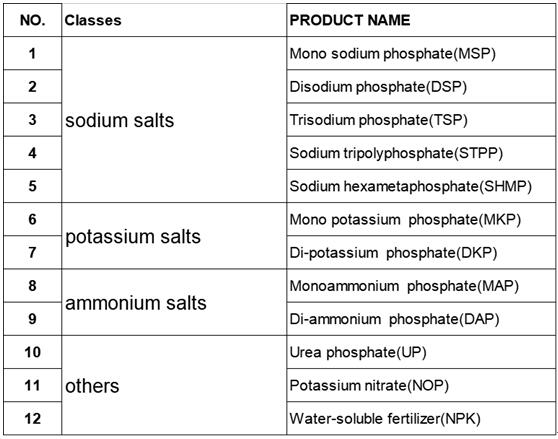 Our company has independent import and export rights, the products areexported to Europe, America and Southeast Asian countries, while increasing thedomestic market development. We have warehouses and offices atChina main ports as Tianjin & Guangzhou,we combine our manufacturing/ sourcing strengths with ourlogistics expertise and world-wide distributors to create a unique globalseamless supply chain, and our price is fairly competitive. We do persist all along in theconcept of "Quality first, service first and credit first", wecurrently service globally the detergent, industrial & institutionalcleaning, agriculture industry, water treatment, food processing, leathertreatment, pulp & paper, textile, paint and electronic industries."Jing Tai"brandproduct faces to the market completely, access to the customer in all aspectsof praise. And consolidate and strengthen the market's recognition of thecompany.
It established a sound quality assurancesystem in January 2007 through the ISO9001quality system certification, strict implementation the three principles ofquality management, the unqualified raw materials is not allowed into thefactory, the unqualified semi-summary is not flowing into the next process, theunqualified products is not allowed to outside of factory. Therefore, everycustomer can rest assured that any purchase of our "Jing Tai" brand ofphosphate products in the market.
KOLON CHEM together with its whole staffssincerely welcomes vast customers both form home and abroad to contact or visitus. We sincerely hope to establish the long-term mutual benefit businessrelationship and friendship with any possible interested party. We willcontinue to implement "the quality of survival, to the credibility ofdevelopment" business philosophy, the colleagues work together to create brilliantfuture!
Manager: MS HUA Mobile: 0086-015282870622
Manufacturers Address:Industry Park, Shifang city, Sichuanprovince, P.R.China.
Tel: 0086-838-8521865 Fax:0086-838-8521867
E-mail: 181828855@qq.com Website:www.kanglonghg.com.cn